It has been awhile. Time for another look at real race cars and drivers. Here is Cale Yarborough and Buddy Baker at Dover Downs in 1977. A 500 mile event that seperated the men from the boys.
Just can not get enough of the factory sheetmetal. Here is Richard Petty in one of his early runs in a Chevrolet at Darlington for the 1978 Southern 500. That is Sterling Marlin's Father, Coo Coo in the 14 car.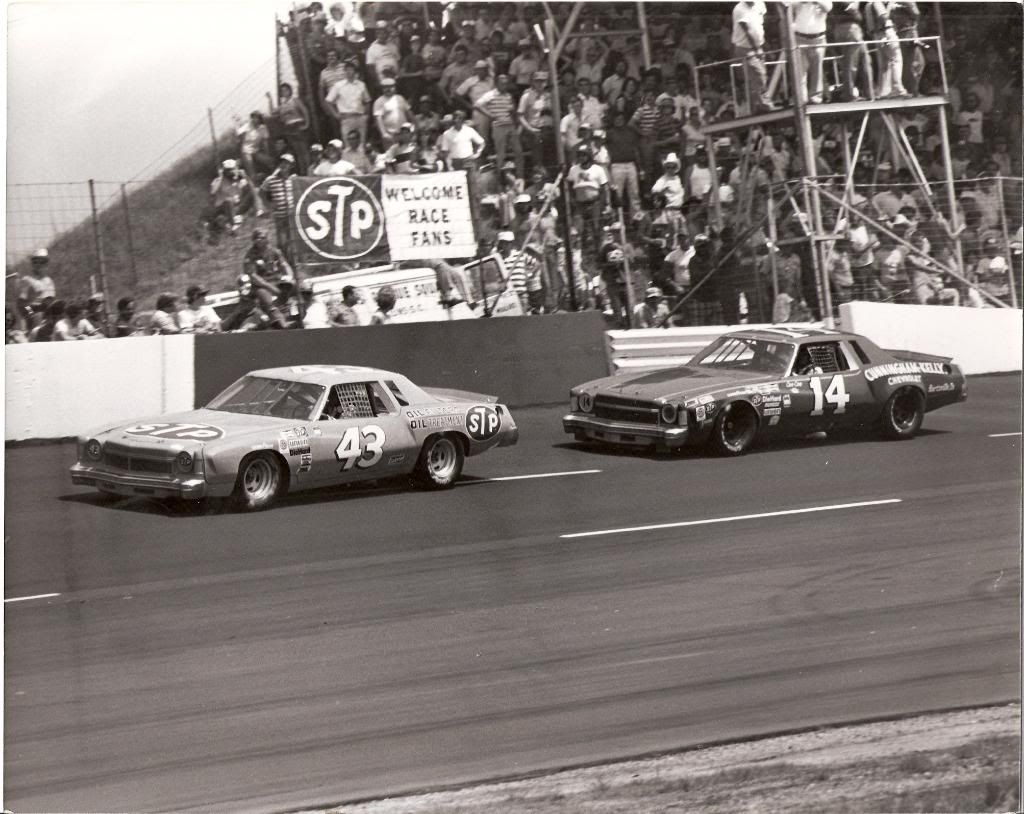 Dale Earnhardt in 1984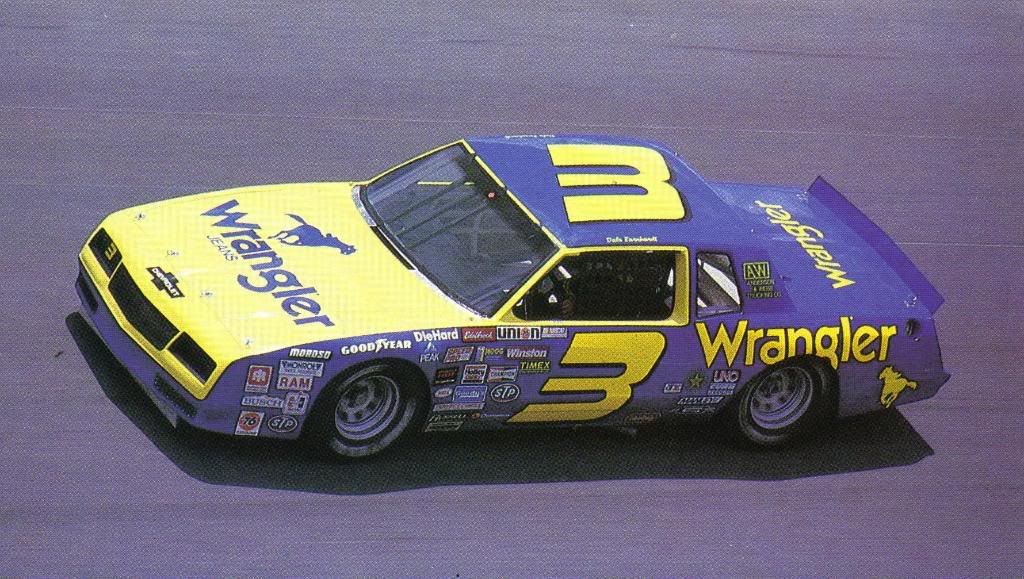 These winged creations were the ultimate of excess. Bill France had seen enough of it after two years and brought things back in line. The 1970 Daytona 500.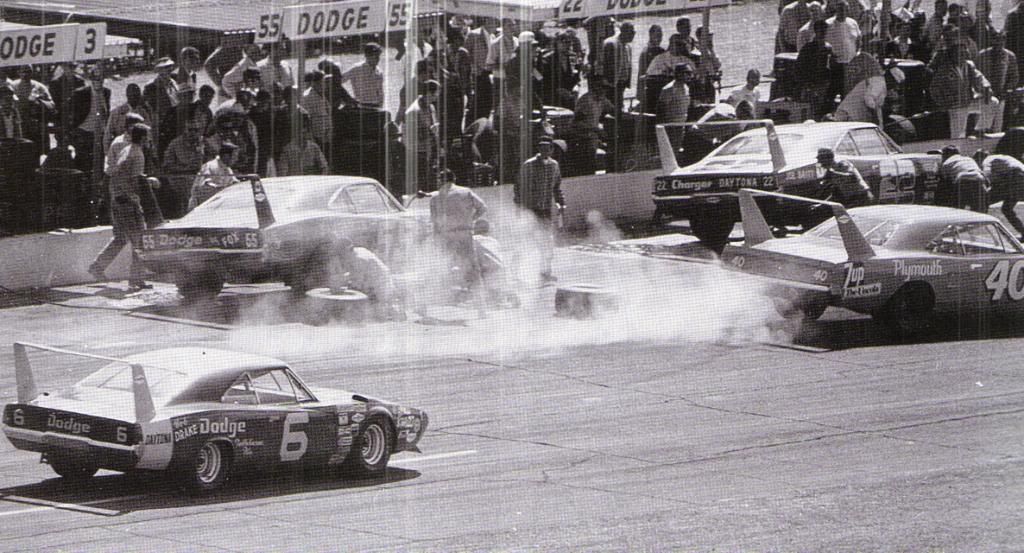 This is Neil Bonnett after taking the checkered flag at Ontario Califonia in 1977. If anyone wonders where the Rick Hendrick Powerhouse came from it started here. Harry Hyde was the crew chief and a very young Randy Dorton built the engines for Jim Stacy's Dodge. It was Hyde and Dorton that Hendrick tabbed to start his race team in 1984. Bonnett was no slouch and knocking off Richard Petty for the first two wins of his career was a pretty good way to start.